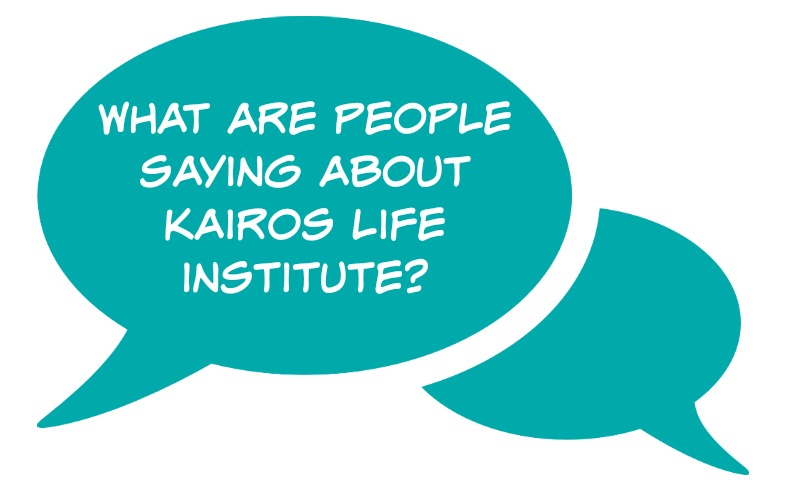 "It is my honor to recommend Brenda Chamness as an experienced, professional, and excellent Biblical counselor. I first heard about Brenda from family members who had experienced freedom and received revelation into the issues that they were struggling with while in therapy with her. I had recently given my life to the Lord. Brenda was an answer to prayer for me and was instrumental in my early formation as a Christian. I greatly credit Brenda for helping to lay a solid foundation for my growing faith on the Word of God and on becoming a disciple of Jesus Christ. Brenda was able to show me the heart of God when it came to my painful past and the poor decisions that I had made that hurt my friends, my family, and myself. She was able to walk me through my past, give me understanding in the areas that I was still struggling with and to facilitate healing for the pain I was still feeling. After many productive counseling sessions in addition to seeking the Lord in the ways Brenda taught to me, I experienced tremendous personal transformation by the power of God. When I began seeing Brenda, I noticed she quoted the Bible quite a bit and was able to give references to back up anything she was talking about in the session. Now, several years later as my knowledge of the Word has grown I realize that she was speaking from the Word twice as much as I was aware of and simply not providing the specific reference in every case. I have personally received emotional healing, and I know of others who have experienced physical healing as well. I think the gift that I admire the most in Brenda is that she is a teacher. She can take anything and make it practical. She can explain scripture and then show you how to use it in your everyday life. I think one of the most amazing things she taught me was how to take my thoughts captive vigilantly through writing them down, identifying the source (God, myself, or the enemy) and then either accepting it or combating it with what the word of God says. This practical way of taking my thoughts captive single-handedly removed my anxiety issues that I had received a prescription medication to manage. When I met Brenda, I was taking medication for depression, anxiety, sleep, and I also struggled with using nicotine and alcohol as a coping mechanism. I can say today that I no longer smoke, abuse alcohol or take any prescription medications and I greatly credit the counseling and teaching I have received from Brenda Chamness as a chief contributor to my victory in Christ." — J.M.
"Brenda has an ability to love people so well that she sees them with the eyes of the Lord…the beautiful and the broken. Brenda's relationship building and counseling skills allow her to reach people right where they are and help them see and desire the fullness the Lord has in store for them…. Brenda is a scholar of The Bible. Her knowledge of Scripture is immense and Biblically sound. Freedom ministry, counseling and discipleship make Kairos Life a life changer. Brenda has become a trusted friend to my family, however, more than that she allowed herself and Kairos Life to be used to change my family's life, for future generations and for eternity. We are forever grateful and thankful. Our fervent prayer is that she will have the opportunity to touch as many lives as possible and continue to lead people to the fullness of the Lord's love, grace and great plans for their lives." — L.G.
"I began to see Brenda for counseling. She listened to me, counseled me biblically, and prayed for me before I actually came in for my appointment. She and Tanya asked all of the questions that I would have preferred not to share with anyone. They took their time to make sure everything was covered, renounced, forgiven and prayed over…. All my life, I have been shy, quiet, anxious, very self-conscious, no confidence in my self and struggled with depression…. With deliverance, ALL of that changed. I now have a joy and hope that only God can give. I know that I am loved by God with an everlasting love that never changes. That God is faithful and always with me….. People who knew me before deliverance are shocked to see the difference….. Since my first visit with Brenda, she has become my only counselor, my mentor and my friend. She wants people to be saved, to be free from their sin and addictions. Brenda is the only one I recommend to people I know or strangers I meet because I trust her and I know of her love for the Lord." — A.G.
"As a minister and chaplain, I have had the privilege of working with Brenda in her [soul care] sessions a number of times and can attest to her ability to provide a safe and biblically sound environment in which people are able to find true healing to inner struggles. I have found Brenda to be woman of wisdom and an effective para-church resource in the healing and counseling ministry. I have personally learned from her diverse knowledge in this area of discipline as well as her ability to not only discern root issues but her sensitivity in following the Holy Spirit's leading in guiding counselees through the healing process and into freedom and wholeness. Her ministry is a true asset to the body of Christ. Brenda is a very gifted minister with a wide biblical knowledge and correct use of Scripture as she works – from the heart – with people in an attitude of grace, love, and truth. I highly recommend her ministry as a counselor and a coach." — J. Nicole Williamson, King's Lantern Ministries
"I met Brenda approximately 3 years ago during a time in my when I was struggling with a number of issues including relationship, singleness, stress at work and depression. After years of going to doctors and counselors, I was looking for a strong Christian counselor whose focus was on the word of God and who walked right with the Lord. She was recommended to me by an acquaintance I met in a prayer group. Because she was spoken of very highly I decided to reach out and I am glad I did! One unique aspect of Brenda's counseling is, unlike most counselors, she waits on the Lord. Even during counseling sessions, she seeks God's wisdom prior to speaking. She values the wisdom of God and always seeks His perfect will for every situation. Sometimes the Lord will bring a scripture to mind and she will offer it. Other times she allows Him to direct her next steps regarding if we should pray or if she should address specific strongholds in that moment. She is Spirit-filled and relies on His Holy Spirit to lead every interaction. Coupled with her knowledge of scripture and spiritual issues, her approach is extremely effective. In fact, I would say Brenda has been the most effective counselor I have ever had. I had a history of clinical depression from my early twenties to about forty. However, through seeking the Lord first, repenting, turning from my wicked ways, prayer and walking with wise counsel in Brenda, I am completely free, healed, delivered and married. The Lord has answered all my prayers and freed me in every aspect of my life." – S.G.
"Brenda's deliverance ministry is an amazing powerful work that helps Christians be set free of bondages and gain personal freedom. She seeks the Lord and prays in the Spirit to find out what is the source of each person's issues before entering into deliverance sessions. She confronts the problems with love and works to bring people to a place of freedom. She then counsels and teaches them how to stay free in the choices they make every day.   My husband and I went through deliverance several years back with Brenda and Tanya. It began a long process of unraveling a bunch of stuff we got wrapped into over the years, especially in the American Dream in our 30's and 40's. The initial session was 3-4 hours for each of us individually and helped expose the areas we had allowed the enemy to take control of and lie to us about our walk with the Lord and our destiny. Now, several years later we have completely changed our lives, we no longer live for the American Dream. We live in sweet peace every day that the Lord is providing and working in our lives. He continues to set us free and enable us to be who He created us to be. Brenda's character is exceptional, honest and full of integrity. She spends a lot of time researching and gaining insight, praying and interceding for people, and then delivering the specific message the Lord has for them. She shields her ministry with worship, prayer and repentance. I support her and her ministry in everything she does." — C.O.