Kairos Life Institute is supported by donations from clients, friends, and those who wish to partner with us in providing Word-and-Spirit-led faith based counseling, freedom ministry, and health/healing ministry.
NEW! e-Gift Cards available!  Click the card below to purchase an e-Gift card for someone,
giving them opportunity to find healing, freedom, and restoration!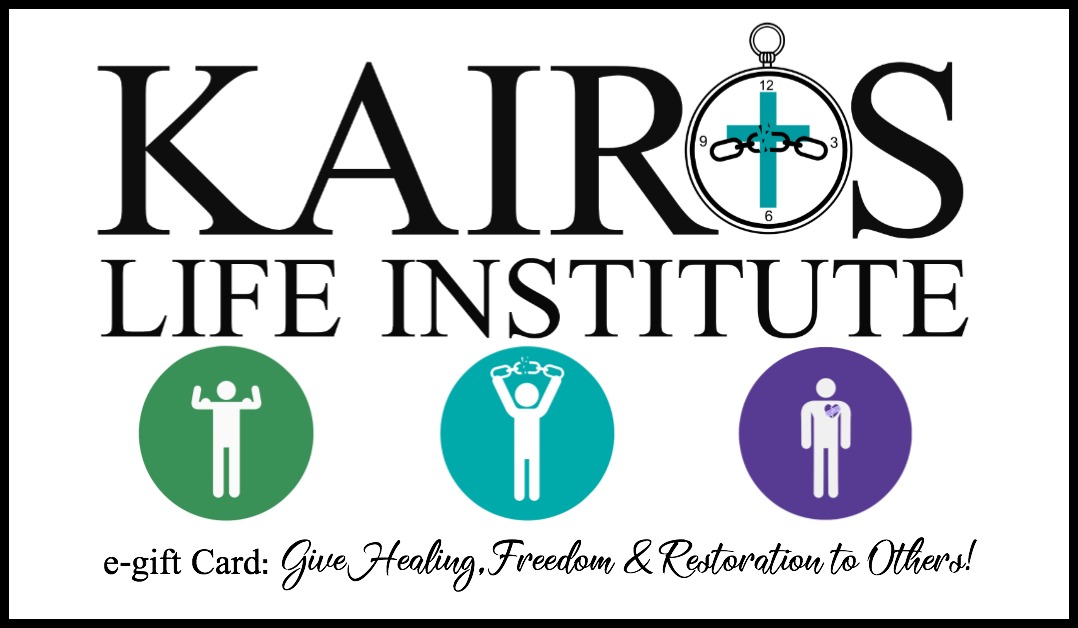 The following are requirements for an appointment with us:
Complete your Intake forms and any other paperwork/homework assigned.
We ask that you be committed to your freedom and healing by being honest with yourself and us.
Please be ready to deal with your issues as much as possible; however, we will always respect your right to end a session at any time for any reason.
Do not come to your appointment under the influence of drugs or alcohol; your willingness to remain sober and alert for your appointment is an indicator of your desire to be free of bondage to addiction.
You must make your own appointment, unless you are scheduling a joint session with a spouse or for your child.  Make sure that your spouse or child (ages 14 and older) is not only willing, but also desires to come.
We reserve the right to terminate a session and refer you to a mental health professional or physician if we believe your issues are beyond the scope of what we do.  We are willing to coordinate with your doctor or mental health professional if you make a request in writing — otherwise we do not report any information about you to anyone, except when required by law to do so.  (*see intake forms for legal reporting requirements)
You may schedule an appointment by clicking below.  You will receive a confirmation email once you choose your appointment time and date.   Please allow approximately  1 1/2 to 2 hours for visit, as we follow the leading of the Holy Spirit and His timing.  If you are new to Kairos Life, you will receive an email shortly after scheduling with Intake Forms to complete and return to us via fax or email prior to your appointment.

Donations are made to Kairos Life Institute, and anything above the suggested
donation amount for your session will be tax deductible.  
Suggested donation amounts are $50/hour for one minister,
and $75/hour for appointments that require two ministers.
Sponsorships are available to those who qualify.